Articles
Qigong is a Chinese yoga that uses fluid movements to heal us and reduce stress.
How to's of Qigong

Work with a qi gong instructor who's completed the four-year schooling needed to become a sifu, or master.
Don't engage in qi gong with someone you feel no connection with.
Expect to pay anywhere from $75 to $250 for a one-hour or 90-minute initial session.
Approach qi gong holistically. You are doing more than calisthenics.
Be open-minded to the esoteric, exotic nature of the practice.
It's called, qigong (chi-kong), and this branch of traditional Chinese medicine involves energy cultivation and detoxification, massage with "no more pressure than you'd put on an eyeball," acupuncture without needles and abstract spiritual exercises like tree hugging.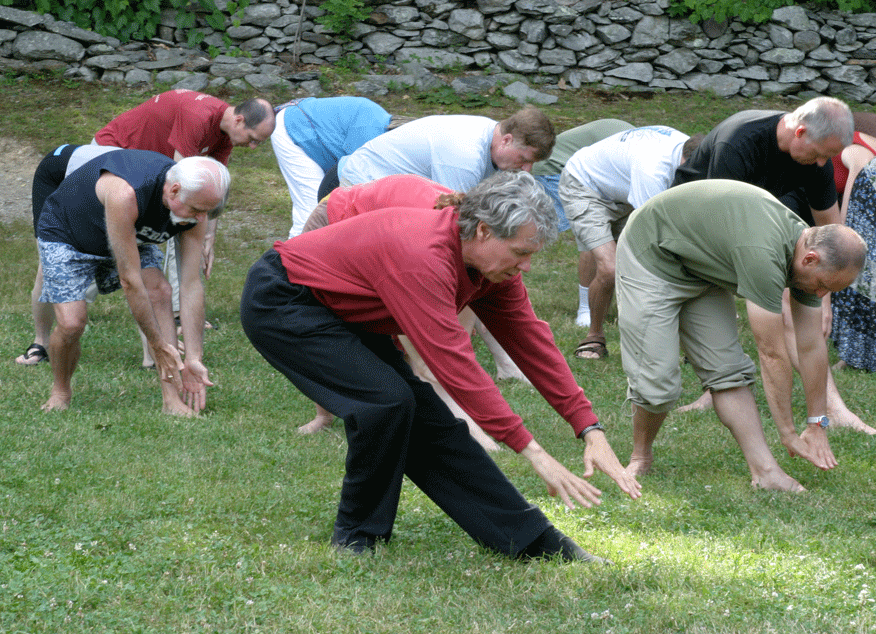 Not all qigong is so "out there." In fact, it shares many similarities with yoga. "Yoga is the Indian version of qigong," says Jerry Johnson, director of the International Institute of Medical Qigong. Both seek the integration of body and spirit through meditative and breathing practices, and physical exercise.
Qigong's daily exercises are done with graceful tai chi-like movements. Derived from martial arts, these exercises strengthen and improve flexibility. But qigong is more than calisthenics. It is said to balance energy systems and correct deficiencies in vital organs.
Medical qigong, a school within the multi-faceted qigong system, is growing in popularity in the U.S., according to Johnson. It is based on the belief that treating the physical symptoms of illness or injury is only part of the healing process. Qigong also treats the mind, emotions and spirit. It combines movement, creative visualization and spirituality for better health and well-being.
In 1997, Johnson was the first qigong master to be allowed into the operating room at Community Hospital of the Monterey Peninsula, Calif., when cancer patient Thea Sagen requested his presence during the removal of a tumor from her abdomen.
"My doctors said I healed really fast," says Sagen, who was grocery shopping within five days of her surgery.
In the operating room, Johnson made wave-like movements over Sagen's body. After the tumor's removal, he helped correct the energy patterns that contributed to the cancer's formation in the first place, Sagen says.
Expect to hear more about qigong in the years to come, as other specialists in acupuncture, herbs and massage place more emphasis on it.
Related Items
How our beliefs affect our lives
Tap Into the Root of Your Life
Achieve Inner Balance
9 Stress Busting Exercises
How Yoga Can Help Us Find the Answers
Use Organization to Get Rid of Stress
The Case for Quiet
Constructive problem solving in times of stress
19 Personality Traits of the Best Human Beings