Life coaches and experts blog and share their wisdom on how to live a happy, fulfilled life. They write about self management and parenting advice, career and how to succeed articles as well as answer questions from you about how to best navigate your life.
Do you stretch on a cold muscle? Uh-Oh!!
My son plays ice hockey. It is amazing to me how many of his friends are injured from improper stretching before the game. A lot is done to condition and strengthen the athlete but stretching correctly is overlooked. Often times, I think there is a belief that kids are young and healthy so shortcuts are taken.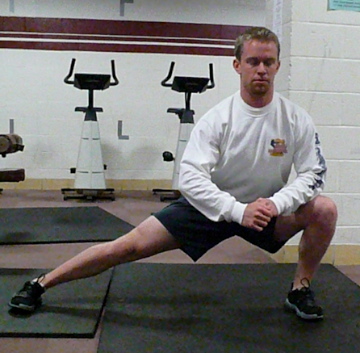 Stretching any muscle works best after you have warmed up. Warming up prepares the body and mind for exercise and can prevent injuries. The term "warm up" describes light aerobic activities that are different from stretching and important to do before stretching. Often, it is the activity done in sports at a slower pace. You are warming up the body and increasing the blood flow to the muscles before stretching them. The blood brings nutrients and oxygen to the muscle to ready it for a demanding workout.
You can use different activities to prepare your body for a workout. For instance, walking at a slower pace than you usually do for 5-10 minutes would be a warm up followed by stretching. A torn or pulled muscle could be the result of stretching on a cold muscle. Stretching properly can reduce muscle injury and increase the flexibility and range of motion of the joint. It also can aid in correct exercise posture and better coordination..
Stretching correctly is important. Stretches should be done only to the point of tolerance and then held for 15-30 seconds. Don't force the muscle or do any bouncing while stretching. Breathing while you stretch can assist in the stretch. Remember to stretch both sides. There are sports specific stretches that benefit the young athlete and should be performed before any sport. A licensed Physical Therapist can design a sports specific stretching regime.
It's very important to warm up the body for any type of physical activity.
Contributed by Nancy Whelan, PT ,the West Palm Beach Physical Therapy Center